Rainwater Harvesting System impact on Property Price
2017-12-16
There is no doubt having a system installed should have a positive effect on the property price of your home.
•Our need to conserve water and make the most of our resources is likely to increase well into the future, as the population grows and demand increases.
•Water bills are probably going to rise and any means of reducing that impact can only be welcomed by prospective buyers.
•A rainwater harvesting system is low maintenance and the cost of running it, in other words the electricity for the pump mechanism, is small.
•For commercial premises the cost savings offered by a rainwater harvesting system are larger and can provide significant savings for the buying business.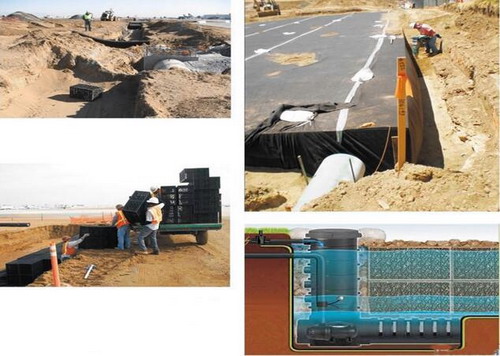 Reducing the Cost of Running a Home
We use around 40-50% of our water for potable uses such as flushing the toilet, washing clothes and watering the garden. For an average family this can help to reduce the cost of mains water by £250 to £300 a year, a saving that may well be more profound in the future if prices start to rise due to demand. The cost of electricity, for example, to run the pump can be as little as 15 pence a week.
Simply with the day to day cost savings, your installed rainwater harvesting system is having a positive impact on your property price. The more water you use, the more of a saving you are going to make – and that applies to large commercial premises to an even greater extent.
If your area is prone to flooding, then providing an efficient RHS is going to help reduce the impact of rainwater coming from your own property as it puts less pressure on the drainage system.
Property Buyers are looking for Eco-Friendly Homes
We are more environmentally savvy than we were ten or twenty years ago and many prospective house buyers actively search out properties that incorporate green technologies such as solar panels, heat transfer systems and rainwater harvesting.
It's not just a case of cutting down on installing the systems themselves but the fact that they offer a more sustainable way of living. It has become an important factor for many people who are more conscious of lowering their impact on the environment.
In fact, we are now beginning to see a number of property companies created that are specializing in providing eco-friendly homes and business premises.
New builds are starting to incorporate rainwater harvesting systems in the planning stages, for both domestic homes and commercial properties. Whilst having a system retrofitted into an old property comes with its costs, the benefits of having one installed can add to the sale value of your home and make it more appealing to potential buyers, particularly as the technology becomes popular and more widely available.
AnteriorThe Composition of Rainwater Collection and Utilization System
PróximaRainwater Harvesting and Utilization - Several Method of Roof Rainwater Utilization